Walking around the campus the other day I kept seeing this girl in plum skinny jeans and every time I saw her I thought to myself "I would really like some coloured skinny jeans...maybe in blue though" but I didn't really dwell on it too much, being that I am a student with no money and such.
However, today I decided to go down to the centre and look around the shops. My first shop of choice? Oxfam. And what did I see? Blue skinny jeans with a ZIP on it from H&M. Yes, the zip obession grows.
I couldn't find the changing rooms, I was not being retarded, they just didn't have anyway. So I thought that I wouldn't get them, as they were a looked small and made for a tall person and I didn't want to waste my money on things I couldn't get in. So I departed the store. But then, on my way back I decided that I did really want them and that if they didn't fit I would make some money on ebay.
I am tres happy I bought them. They are lovely. Wish I'd gotten the coat hanger though....
They are here: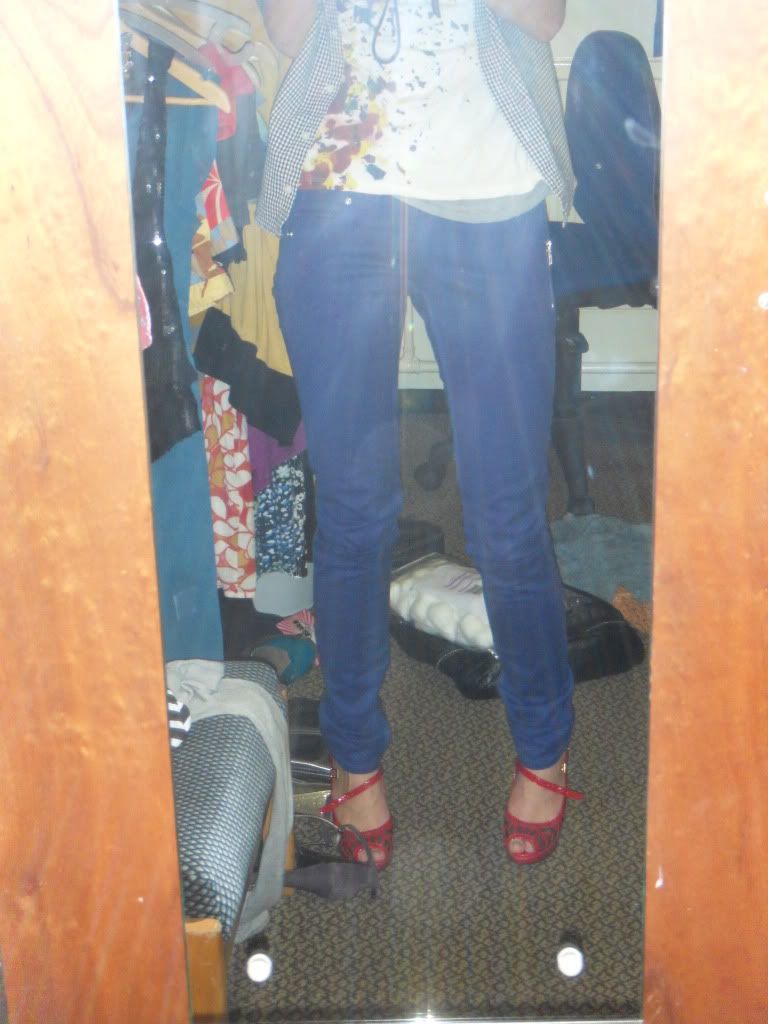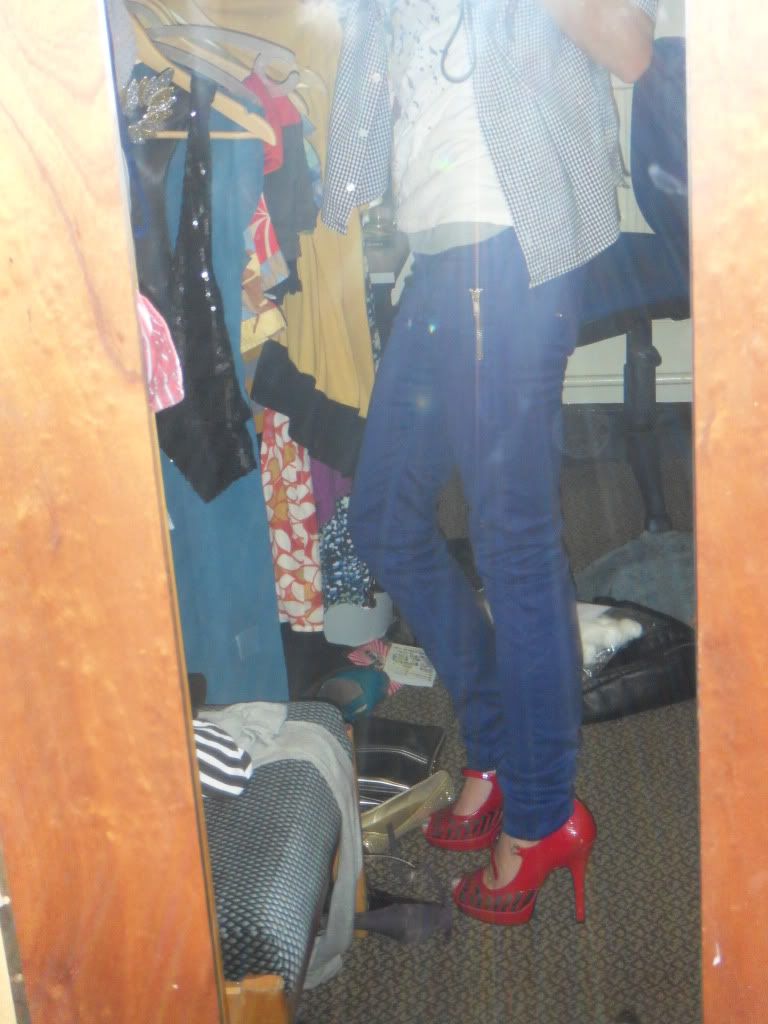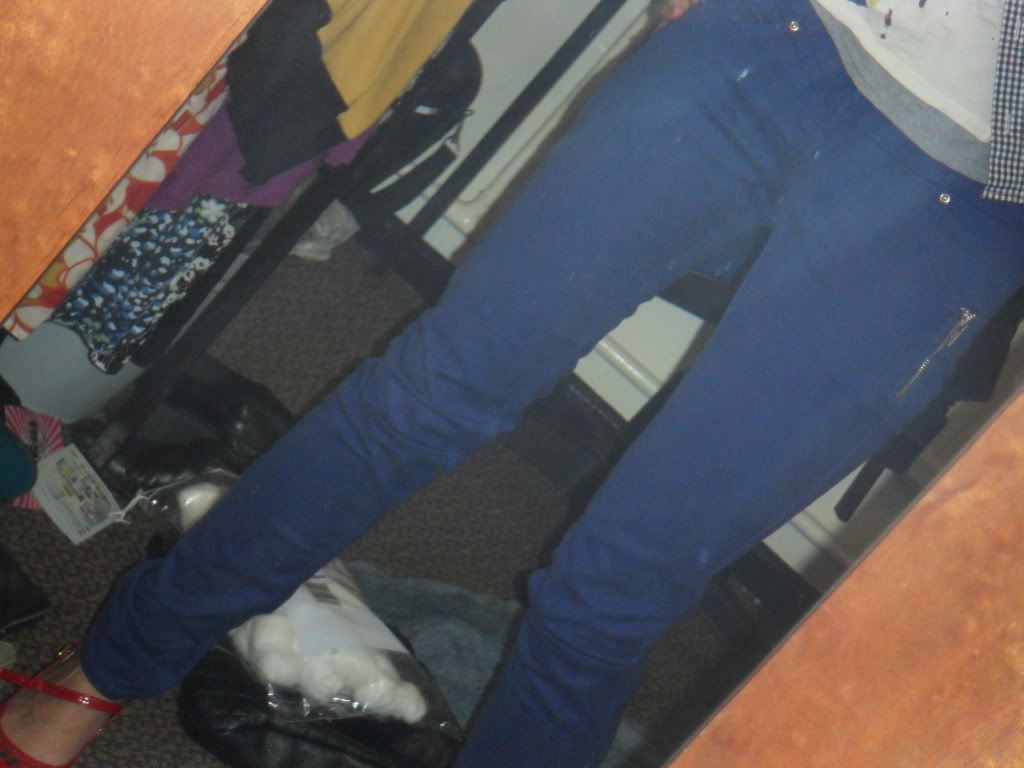 The pictures are pretty lazily done, sorry but I'm hungry!
Sally
X