This week has been pretty lovely, despite the stressing over two essays I have to do. I've done one (yay!) but I have one more to do before I had south for Bonfire Night to visit Abbie, Tori and Cicely. I'm very excited about this visit!!
This past friday my friends Phoebe and Ben came up to visit, which was lovely, but very odd once they had gone, as it was nice to have homeland friends around. I hope they come visit again one day. We pull normal faces in photos.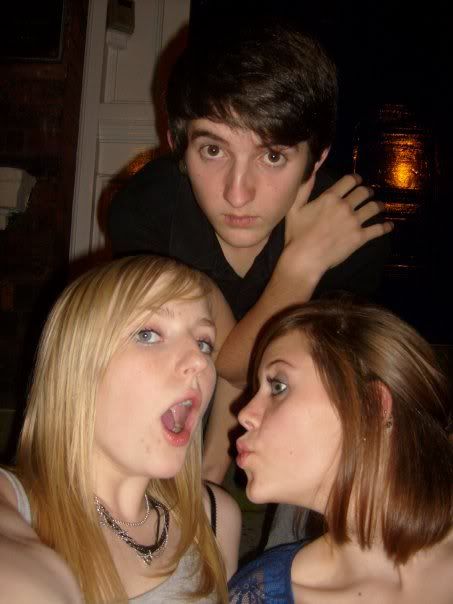 My friend Abby and I volunteer for a charity called READ and this Wednesday it held a halloween party, for which we had to decorate a local shot bar. I like to think we did a good job seeing as we had to get decorations from shops by asking them to be nice and donate. It must be said, my friends had some pretty funny/ awesome outfits! Though I suppose you could say I'm a little bias, as I did make one of them, out of a white sheet...what could it of been?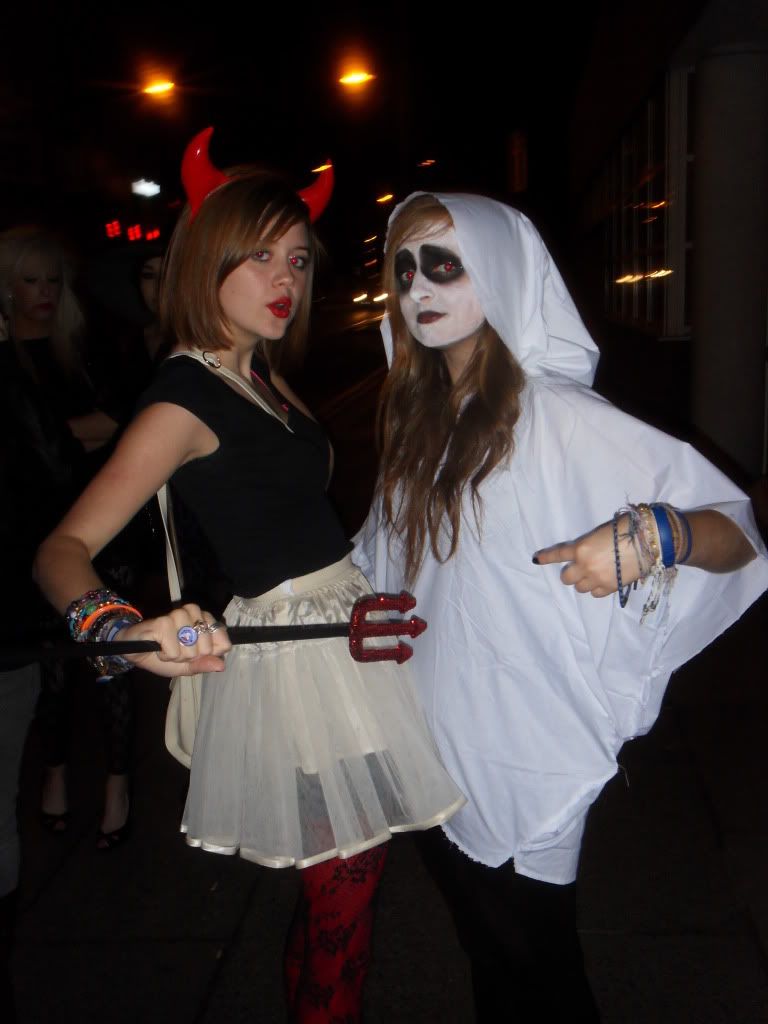 I even attached the hood! Though it was a bit of a rushed job!
We were a bat, a devil, a cat, a pumpkin, a ladybird, and of course a ghost! Can't wait for actually halloween, but I wish it was a bigger holiday over here in good old England.
On Sunday my lovely mum came to visit. She took me out for lunch and we went shopping (of course!it's what you do when mothers come visit at uni!). I was debating whether to get a sequin jacket as I love them, but we decided this one was better because 1) I would wear it more and 2) it was in the sale. A winner really.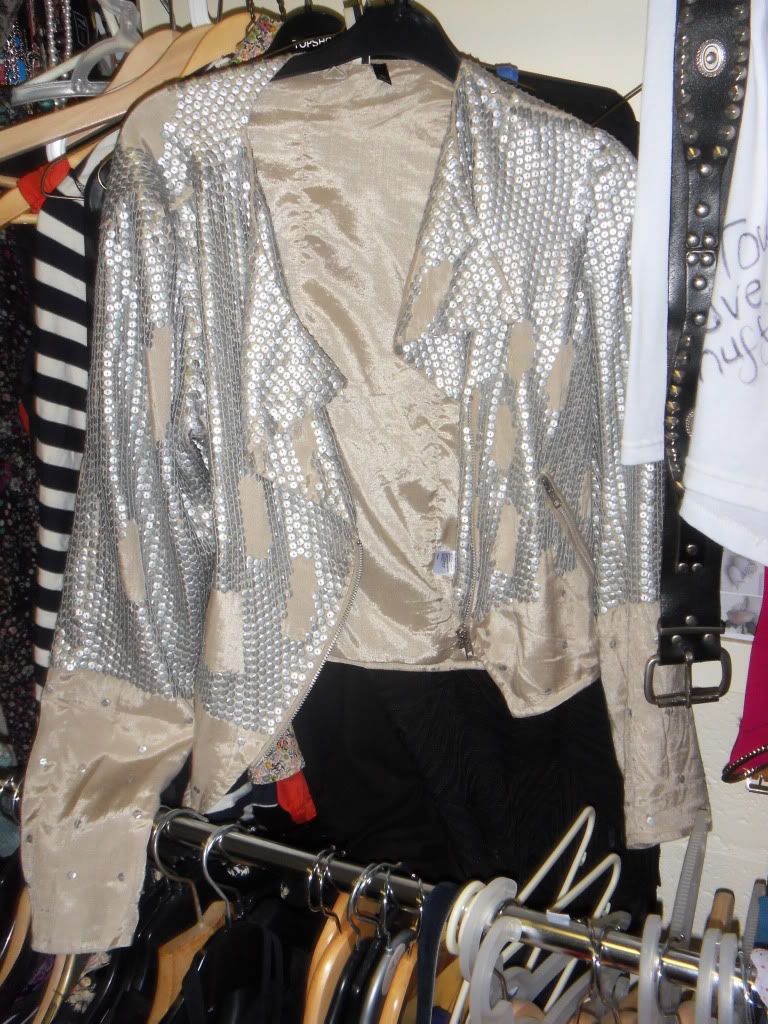 I also got some lovely boots from POP boutique and some ear muffs which I feel are essential for the cold weather which will hit very soon.
Sally x