Shoes are a weakness for me. It's a shame really as they tend to be very expensive but they are lovely and a necessity. I'm very happy with the fact that in the last month I have required 4 brilliant pairs of shoes (one of which is for Cicely) at a very brilliant price. The total should of come to £535 but with sale, student discount and a gift card I spent a grand total of £66. I can't get over this fact. Here are the 3 new additons to my shoe collection: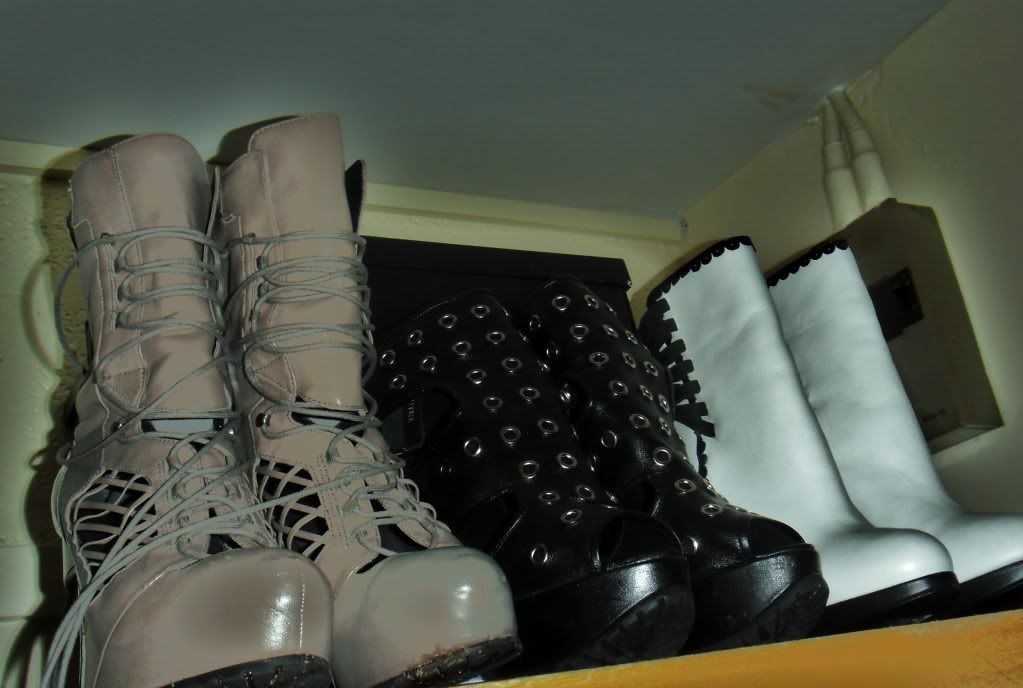 [Topshop Unique Ankle Boots, Christopher Kane for Topshop, Peter Jensen for Topshop]
I love the heel on these. The main reason I had be coveting them for some time.
I also love that these and the Christopher Kanes are my only two pairs of shoes with actually grip. Extreme hiking anyone?
Sally
x