I have mixed feelings about H&M. Sometimes, I want everything in there, and others nothing tempts me even slightly. I was given a voucher for Christmas, however, and they have done very well.
Once upon a time, almost two years ago, I bought some fabulous wedges from H&M in the sale for £10. Since I bought them I have worn them at least once weekly almost without fail. Unfortunately they seem to be nearing the end of their life span, which is more upsetting than you would imagine.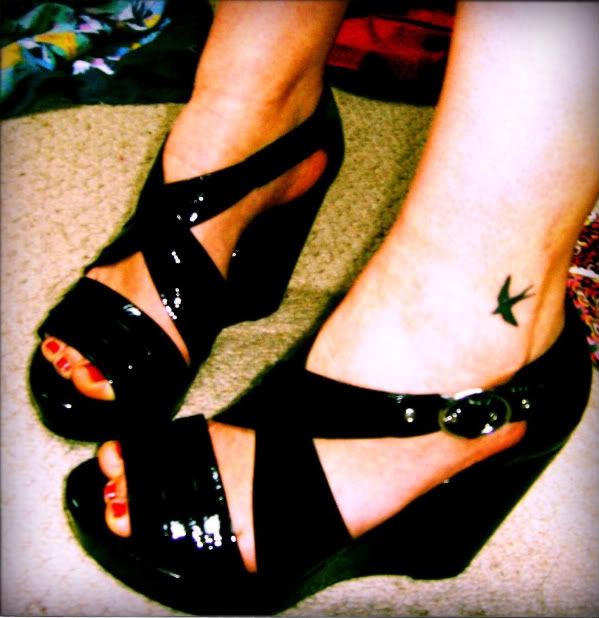 Luckily, I was in H&M just the other day and I happened upon some equally fabulous and low-priced wedges (although slightly less high). Obviously, I bought them in two colours. These are the black ones; I also have them in Red. This is something I never do, and I rather surprised myself, but I knew I would regret it if I didn't!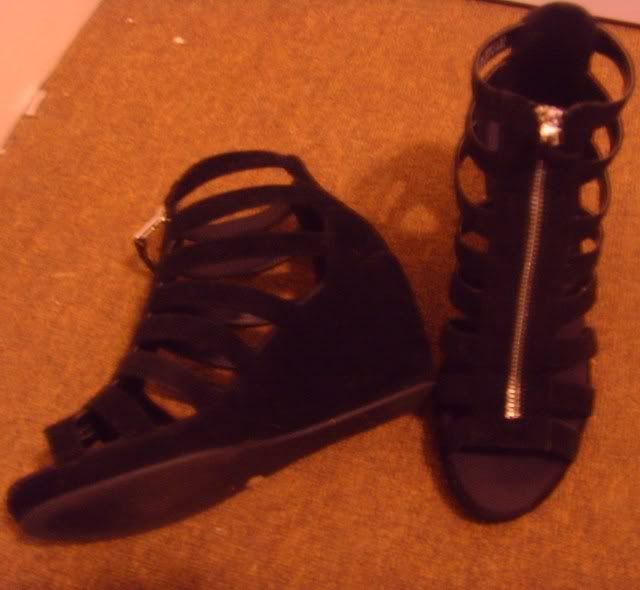 I also splashed out on a ridiculously impractical and probably unwearable dress, but I don't care. I'll love it even if it remains a wall-hanging for my entire life. I managed to find a ring/bracelet, as well, for only three pounds. It fits badly but it's lovely all the same.
P.S. I went to see Nine. It's good; costumes are fabulous, but not quite what I was hoping for. Still see it though!
A